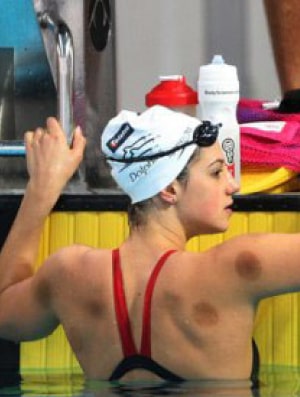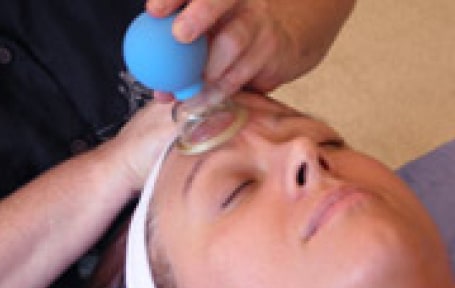 Advanced Cupping Techniques
Advanced Cupping Techniques is 2 full days learning 24 new treatments and working with 4 different Cupping sets. The curriculum is designed for Cupping Therapists at the Intermediate level of Cupping competency and who have been consistently providing Cupping Therapy to patients for at least 4 months.
Health Professionals are using these powerfully effective ICTA treatments in modern clinical and holistic settings to provide treatment to a huge spectrum of patients.
During this intensive 16 hours of 85% hands-on lab exchange your instructor will guide you through 24 protocols to effectively deal with dozens of issues most common among your patients and clients. The amount of time each team of practitioners gets hands on, is reliant on the level of Cupping competency those practitioners have. The equipment used will be the Baguanfa Cups, Haci Silver Biomagnetic Cups, EarthSpa Bells and Bell Tools. Each practitioner brings their own equipment for lab work.
Another powerful aspect of this 2 day deeper dive presents the opportunity of interacting with other Cupping professionals to table and discuss their subjective/objective clinical observations using Cupping Therapy.
You'll walk away from this workshop, not only with a deeper understanding of how to deal with a wider spectrum of complaints to provide relief, recovery and healing with these problems, but also richer intuitive skills to translate the theory and application to numerous other issues and protocols that will broaden your practice in ways that will amaze you and you'll feel prepared to do it.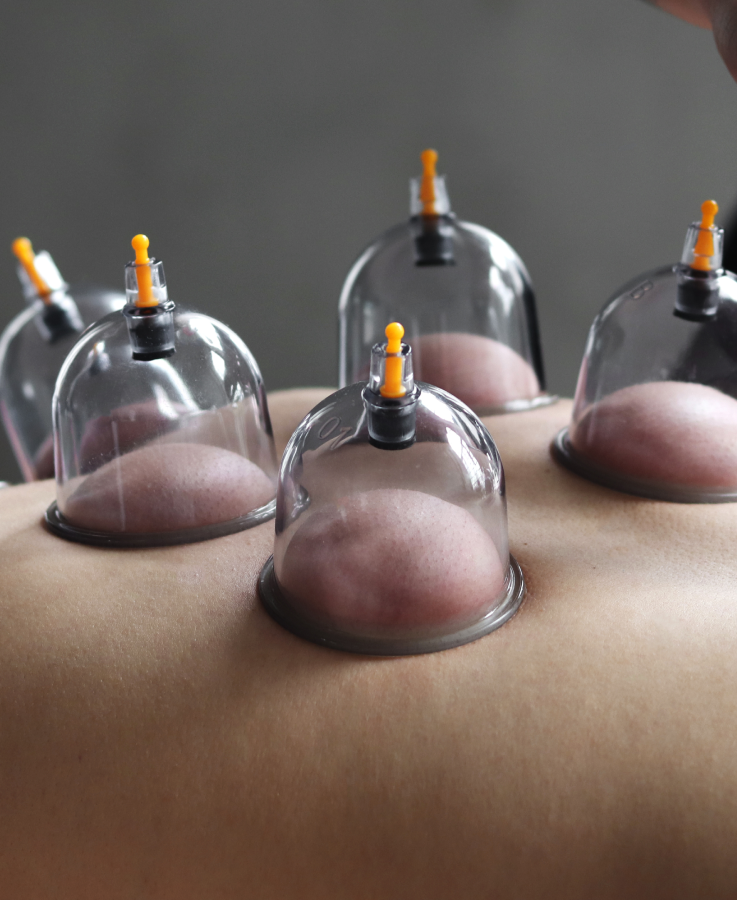 Advanced Cupping Techniques
_______________
16 hours ~ 2 days
$465. usd
$420. usd
30 days advance
~ Completion of the Contemporary Cupping Methods Program
~ 4 months post CCM training using the equipment, methods and techniques you learned on  a variety of patients / clients.
Advanced Cupping Techniques Outline
DAY 1 ~ AM
SUPINE

Section 1
Body Part – HIP
Condition(s) Treated
Methods
Iliopsoas

AIIS

ASIS

Iliopsoas Syndrome

Snapping Hip Syndrome

Coxa Saltans

Iliopsoas Tendonitis

Hip Bursitis

Perthes' Disease

Inflammation and Calcification of the greater trochanter

Inflammation of the hip joint (synovitis)

Hip Flexor Strain

Inflammation of iliopsoas muscle

Osteoarthritis

Hip tendonitis

Intermittent

Stationary

Dynamic

Moving

MLD

---

Section 2
Body Part – THIGH
Condition(s) Treated
Methods
Quadratus

Vastus Medialis Rectus Femoralis

AIIS

Adductors

Inflammation of Rectus Femoris Tendon

Inflammation of adductor muscles or tendon (tendinitis / tendinopathy)

Quadratus Strain

Femoral Strain

Inflammation of the groin muscles

Osteitis Pubis

Inflammation of iliopsoas muscle

Femoral Hypertonicity Syndrome

Contusion of quadriceps muscles

Stationary

Dynamic

Moving

MLD

---

Section 3
Body Part – LEG
Condition(s) Treated
Methods
Patella

Vastus Medialis
Sartorius

Gracilus

Semitendinosus

Semimembranosus

Head of the Fibula

Pes Anserinus Tendon

Patellofemoral Syndrome

Chondromalacia Patellae

Anterior cruciate ligament sprain

Posterior cruciate ligament sprain

Lateral Ligament Sprain

Medial Ligament Sprain

Quadriceps tendinopathy

Patella tendonitis

Prepatella bursitis

Infrapatellar Bursitis

Osgood-Schlatters Disease

Sinding-Larsen-Johansson Lesion

Fat Pad Impingement

Knee Synovitis

Stationary

Dynamic

Moving

MLD

---

Section 4
Body Part – LEG
Condition(s) Treated
Methods
Tibialis Anterior

Medial Anterior Soleus

Neuropathy

Shin splints / Periostitis

Anterior Compartment Syndrome

Inflammation of the tendon sheath of the Tibialis Anterior

Restless leg syndrome

Peroneal nerve injury

Foot Drop

Referred pain

Entrapment of nerves

Popliteal Artery Entrapment

Periosteal Contusion

Biomagnetic

Stationary

Moving

MLD

---

Section 5
Body Part – FOOT
Condition(s) Treated
Methods
Talocrural Joint

Dorsal Surface of Foot

Extensor Digitorum Longus

Extensor Hallucis Longus

Extensor Digitorum Brevis

Peroneal Tendons

Tarsal Tunnel Syndrome

Medial calcaneal nerve entrapment

Foot drop

Extensor tendinopathy / inflammation

Sinus Tarsi Syndrome

Midtarsal Joint Sprain

Tibialis posterior tendinopathy

Tibialis posterior syndrome

Peroneal tendonitis / tendinitis

Stationary

Dynamic

MLD

~ Full Leg Negative Pressure Lymphatic Drainage ~

---
DAY 1 ~ PM
PRONE

Section 6
Body Part – HIP
Condition(s) Treated
Methods
Piriformis

Gemellus Superior

Gemellus Inferior

Quadratus Femoris

Obturator Internus

Sciatic Nerve

Gluteus Maximus

Gluteus Medius

Gluteus Minimus

Gluteal Fascia

Tensor Fasciae Latae

Iliotibial Tract

Hamstrings

Piriformis Syndrome

Hip Bursitis

Inflammation and Calcification of the Greater Trochanter

Perthes' Disease

Inflammation of the Hip Joint (Synovitis)

Inflammation of the Sacroiliac Joint

Iliolumbar Ligament Sprain

Referred pain from the Lumbar Spine

Pain in the Buttocks from Lower Back problems

Sciatica

Inflammation of the Greater Trochanter Attachments

Ischiogluteal Bursitis

Ankylosing Spondylitis / Bechterew's Disease

Hamstring Tendinitis at the muscles origin

Bruised Coccyx / Tailbone

Coccydynia / Coccyx pain

Stationary

Dynamic

Moving

MLD

---

Section 7
Body Part – CALF
Condition(s) Treated
Methods
Gastrocnemius

Soleus

Achilles Tendon

Tibialis Posterior

Flexor Digitorum Longus

Flexor Hallucis Longus

Calcaneal Tendon

Calf strain

Tight Calf Muscles

Foot Drop

Deep Vein Thrombosis

Cramps

DOMS

Posterior Compartment Syndrome

Popliteal Artery Entrapment

Lateral Compartment Syndrome

Tennis Leg

Lower Compartment Edema

Achilles  Injuries / Conditions / Pain / Tendonitis

Retrocalcaneal Bursitis

Haglund's Syndrome

Apophysitis Calcanei / Sever's Disease

Posterior Impingement Syndrome

Stationary

Intermittent

Dynamic

Moving

MLD

~ Full Leg Negative Pressure Lymphatic Drainage ~

~ Q & A ~
DAY 2 ~ AM
SUPINE

Section 1
Body Part – FACE/NECK
Condition(s) Treated
Methods
Auricularis Ant, Sup & Post

Frontalis

Temporalis

Occipitofrontalis

Splenius Capitus

CervicalS

Occipitals

Trapezius

Levator Scapulae

Splenius

Erector Spinae Group

Headaches

Sinusitis

Migraines

Tension

Eye Strain

Cervicalgia

Radiating Neck Pain

Inflammation of Muscle Attachments to the Spine

Stiff Neck

Cervical Posture Syndrome

Whiplash

Bells Palsy

Facial Paralysis

Intermittent

Biomagnetic Cupping

Moving

MLD

---

Section 2
Body Part – FACE/NECK
Condition(s) Treated
Methods
Zygomaticus Major

Masseter

Lateral Pterygoid

Medial Pterygoid

Superior Pharyngeal
Constrictor

Middle Pharyngeal Constrictor

Articular Disc of TMJ

Lateral TMJ Ligament

Sphenomandibular Ligament

Stylomandibular Ligament

Bells Palsy

Facial Paralysis

Trigeminal Neuralgia

Stroke

Neurofibromatosis

Ramsay Hunt Syndrome

Spontaneous Cerebrospinal Leak

Facioscapulohumeral Muscular Dystrophy

Facial Nerve Paralysis

Stationary

Dynamic

Moving

Biomagnetic

MLD

---

Section 3
Body Part – TRUNK
Condition(s) Treated
Methods
Serratus Anterior

Subclavius

Deltoid

Pectoralis Major

Pectoralis Minor

Sternalis

Repetitive Breast Trauma

Sterno-Clavicular Strain

Costochondritis

Pec Major Muscle / Tendon Strain / Inflammation

Thoracic Outlet/Pec Minor Syndrome‎

Mastectomy Edema, Scar Tissue and Adhesions

Stationary

Dynamic

Moving

MLD

---

Section 4
Body Part – CHEST
Condition(s) Treated
Methods
Upper Trapezius

Scalenes

Subclavius

Coracobrachialis

Pectoralis Minor

Deltoid

Biceps Brachii

Brachialis

Brachioradialis

Supinator

Pronator Quadratus

8 Extensors Muscles

3 Flexors Muscles

Peripheral Edema

TOS

Tendinitis

Bursitis

Tennis Elbow

Anterior Compartment Syndrome

Referred pain

Entrapment of Nerves

Periosteal Contusion

Brachial Plexopathy

Claw hand

Carpal Tunnel Syndrome

Biomagnetic

Stationary

Moving

MLD

~ Full Leg Negative Pressure Lymphatic Drainage ~

---

DAY 2 ~ PM
STANDING / SITTING / PRONE

Section 5
Body Part – NECK/BACK
Condition(s) Treated
Methods
Splenius

Spinalis

Semispinalis

Longus Colli

Interspinalis

Intertransversarii

Longissimus

Multifidus Latissimus Dorsi

Rhomboids

Serratus Posterior

Iliocostalis

Rotatores

Levator Costarum

Quadratus Lumborum

Upper and Lower Back Pain / Strain Hypertonicity

Inflammation of muscle attachments to the spine

Scheuermann's disease

Neck strain

Whiplash

Posture Syndromes

Kyphosis, Scoliosis, Lordosis

Nerve root compression / Intervertebral Disc Injury

Spondylosis

Ankylosing Spondylitis

Paravertebral Muscular Trigger Points

Sacroiliac Joint Pain

Coccydynia / Coccyx pain

Spinal Canal Stenosis

Stationary

Dynamic

Moving

MLD

---

Section 6
Body Part – NECK/UPPER BACK
Condition(s) Treated
Methods
Longus Colli

Splenius Capitis

Trapezius

Rhomboid Minor

Rhomboid Major

Neck Pain

Neck Hypertonicity

Inflammation of muscle attachments to the spine

Tenderness at the muscular attachment to the spine

Neck strain

Cervical Posture Syndromes

Whiplash

Stationary

Dynamic

Moving

MLD

---

Section 7
Body Part – BACK/HIP
Condition(s) Treated
Methods
Serratus Posterior Inferior

Internal Oblique

Quadratus Lumborum

Psoas Major

Thoracolumbar Aponeurosis

Posterior Transverse Abdominus

Gluteus Medius

Gluteus Maximus

Iliolumbar Ligaments

Posterior Sacroiliac Ligaments

Spinal Canal Stenosis

Nerve root compression

Spondylosis

Ankylosing Spondylitis

SI joint injury / Inflammation

Gluteal Muscular Trigger Points

Paravertebral Trigger Points

Muscle strains in the low back

Lumbago

Weak back

Coccyx pain

Scoliosis

Lordosis

Stationary

Rocking

Moving

MLD

~ Full Leg Negative Pressure Lymphatic Drainage ~

~  Q & A ~
Dec 2023
Jan 2024
Feb 2024
Mar 2024
Apr 2024
Jun 2024
Jul 2024
Sep 2024
Oct 2024
Nov 2024
Dec 2024
Continuing Education Boards
CATA
Canadian Athletic Therapists Association
9.6 ceu
CDHE
Colorado Division of Private Occupational Skills
§23-64-101
CE Broker
FL Board of Massage
FL Board of Acupuncture
FL Board of Athletic Trainers
16 ceu
CMMOTA
Canadian Massage & Manual Osteopathic Therapists Association
10 ceu
LABMT
Louisiana Board of Massage
16 hrs
MTAA
Massage Therapy Association of Alberta
9 sec hrs
MTAM
Massage Therapy Association of Manitoba
16 core hrs
MTAS
Massage Therapy Association of Saskatchewan
16 prim hrs
NCBTMB
National Certification Board for Therapeutic Massage & Bodywork
16 ceu
NHPC
Natural Health Practitioners of Canada
10 pts
NYSED (NCBTMB Sponsored)
New York State Education Department
16 ceu
TDLR
Texas Department of Licensing & Regulation
16 hrs
VSAC
Vermont Student Assistance Corp
16 hrs