Who Should Use Cupping Therapy?
Manual Therapists
Treatment Massage
Sports Massage
Structural Integration
Shiatsu
Movement Therapists
Somatic Therapy
Athletic Training
Watsu
Thai Massage
Remedial Therapists
Physiotherapy
Chiropractic
Osteopathy
Acupuncturists
Detoxification Specialists
Massage Therapists
Occupational Therapists
Chiropractors
Sports Therapists
Naturopathic Physicians
Physical Therapists
Nurses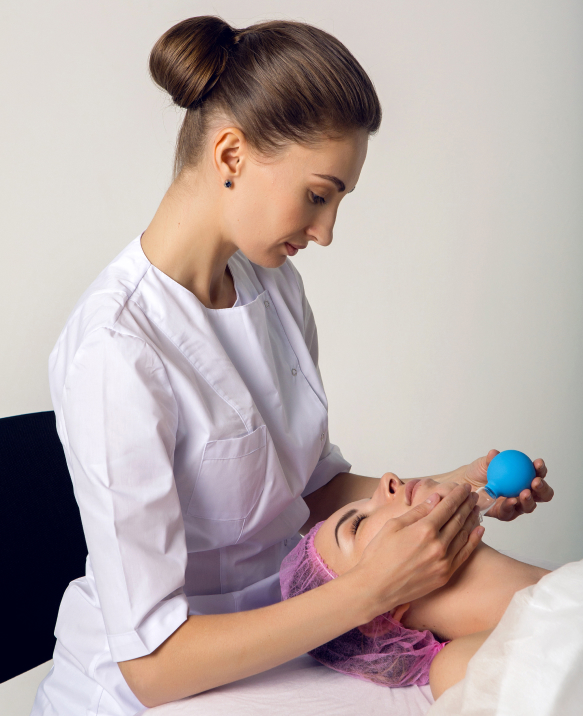 Workshop registrations close 3 days before start date
Dec 2022
Jan 2023
Feb 2023
Mar 2023
Apr 2023
May 2023
Jun 2023
Jul 2023
Aug 2023
Sep 2023
Oct 2023
Nov 2023
Dec 2023
Once you have sent your tuition and registration information expect to receive the following emails from us:
1) Within 48 business hrs after registering confirming payment and registration information.
– – no less than 3 days after this email you must provide us with any additional info we've requested to complete your registration or your tuition may be refunded and an administrative fee of $50.00 and the Processing Fees of 3.5% will be charged!
2) Once the instructor chooses the venue location.
3) About 7 – 10 days your instructor will provide additional details .
>>> If you do not see these emails:
Please confirm that the email you provided us in your registration info is accurate.
Contact ICTA Admin immediately and make sure we have the correct email address for you.
~~~~~~~~~~~~~~~~~~~~~~~~~
No solicitations will be allowed in or during the workshops.
No recordings, digital media, texting or phone calls allowed in workshops.
One warning will be given to anyone who violates these policies.
Prerequisites
>>>> All ICTA classes are taught in the English language <<<<<
A solid, functional (both verbal and written) knowledge of the English language is required to attend ICTA Cupping programs.
Prerequisites to attend the Contemporary Cupping Methods
Program
Prerequisites to attend the Advanced Cupping Techniques
Program
You have completed the ICTA Contemporary Cupping Methods program.
You have been doing Cupping for at least 4 months after taking Contemporary Cupping Methods training.
Prerequisites to attend the Facial Cupping Rejuvenation Program
(FR)*
You have completed training in formal Facial Aesthetics by an approved aesthetics school, institute or program affiliated with a larger healthcare curriculum.
or
You have completed the Contemporary Cupping Methods Program.
Tuition
Early Registration applies when payment is received no less than 30 days before the workshop starts.
Contemporary Cupping Methods (CCM)
24 hours ~ 3 days
$605. usd
$545. usd - 30 days advance
Advanced Cupping Techniques (ACT)
16 hours ~ 2 days
$465. usd
$420. usd - 30 days advance
Facial Cupping Rejuvenation (FR)
8 hours ~ 1 day
$395. usd
$350. usd - 30 days advance
FR tuition includes:
Belletazze and Bell Sets
Theromotherapy Stones
Proprietary Masque
Military and Students
Please provide your Military or Student ID
for 1 set of Baguanfa Cups
Small Groups
(minimum 4 ppl)
> Group must be registered and tuition paid in full 30 days before training starts
Please email Workshops@CuppingTherapy.ORG with your small group information for assistance.
Workshop Cancellation Refund Policy
> We have a 24 hour Buyers Remorse clause allowing for a 100% refund minus the processing fee.
> Up to 25 days before the workshop, we refund tuition 100% – less $50.00 administration fee and the processing fee of 3.5%.
> Between 15 – 25 days before the workshop starts, 50% refunded – less $50.00 administration fee and the processing fee of 3.5%.
> Less than 15 days – no refunds.
Cancellation and rebooking must be made in writing VIA EMAIL to workshops@cuppingtherapy.org.
~~~~~~~~~~~~~~~~~~~~~~~~~
> Special group rates are NONREFUNDABLE; the normal refund policy does not apply.
> ICTA reserves the right to cancel a workshop up to 2.5 weeks prior to the date.
> Do not purchase airline tickets until you have confirmation from us that your dates are being held. ICTA will not be responsible for airline ticket penalties, interruptions of travel, hotel expenses, lost or damaged property.
> ICTA will not be held responsible for untended or cancelled email addresses or non-functioning phone numbers to make proper contact with those registered.  Registrants must contact ICTA ASAP in the event your contact information changes.
Student Transfer Policy
All students will be allowed 1 workshop transfer with no penalty as long as the workshop date is greater than 30 days away.
If a student wishes to transfer to another workshop at less than 30 days to the workshop date, but greater than 25 days from the workshop date, there will be a $50 transfer fee.
Transfers are not allowed when the workshop date is less than 25 days away and the student will be subject to the refund policy.
We understand emergencies can happen and waivers can be made on a case by case basis with documentation provided by the student to be reviewed by our Director of Education.
Documentation required may include receipts, physician note, airfare receipts, etc.
>>>Transfer requests must be made in writing VIA EMAIL to workshops@CuppingTherapy.ORG.
We can provide private onsite training of our workshops. Minimum number of attendees is 10 people.
Here's your opportunity to bring our workshops to your facility without requiring the travel and logistics necessary to attend one of our regularly schedule workshops.
Please have a few options for specific dates as this will assist in coordinating schedules to see when one of our instructors is available.
The pricing model is based on 10 students for a fixed, base rate; which declines for 12-15 students and again for 16-20 students.
Outside the mainland U.S – the minimum number of attendees is 12 people.
The pricing model is based on 12 students for a fixed, base rate; which declines for 14-16 students and again for 17-20 students.
Contact workshops@cuppingtherapy.org to arrange for a private onsite training consultation!
If you refer someone to our Contemporary Cupping Methods (CCM) workshop (and they register, pay in full and attend) we will email you a $25.00 gift certificate for the ICTA and EarthSpa R&D!
Simply send an email with the subject line GIFT CERTIFICATE to info@cuppingtherapy.org with your name and the name and email address of the person you are referring, BEFORE their scheduled workshop.
If they sign up and pay in full, after they complete the CCM workshop, we will email you your gift certificate.
We will not honor claims made of referrals post training, so make sure to contact us PRIOR to the workshop date your friend or colleague is taking! ~ ~ info@cuppingtherapy.org ~ ~
The certificate can be used as a credit towards equipment purchase or tuition for a workshop (the order must be placed by telephone at 425-999-2225 in order to calculate your discount). All shipping and handling costs remain your responsibility (we still have to pay the post office!). The gift certificate must be used by 1 year after it is issued (the date we receive the referral via email and the gift certificate number is assigned).
In order to protect the privacy and safety of those who are registered, the ICTA will not disclose the address to anyone not on the workshop rosters.  ICTA's objective is not for secrecy, but for the privacy and security of those attending.
Our Educators contract their venues about 3 – 4 weeks in advance of the workshop based on how many practitioners are on their roster.  Because our workshops are practitioner-exchange based and require a massage and equipment table setup for every 2 students, they need to contract for an appropriately sized space.
Once we receive tuition we send an email with a registration form link (please complete within 3 business days) and once approved that seat is reserved on the roster.
As soon as the instructor contracts with the venue they will let everyone on their roster know via email so students can make their logistical arrangements.
Additionally, our instructors are usually coming in from out of town, so they are equally sensitive to placing the workshop in a location that is as safe and convenient as possible.
Usually our workshops are held at hotels who have a large meeting rooms with bathroom facilities nearby.  Occasionally we hold them at training institutes – but this is usually a situation when the institute is hosting our training.  If they do choose a hotel – they always try to get a good group room rate and will let the students know about that as well.